Dutch Touch Art is a company that I found while looking at some One King's Lane stuff. I really did not know that I had missed the boat, so to speak -- that everyone else had already found it, and many were buying it. Clueless though I may have been, I was...well, I was in love. I have always thought that if the stuffiness of some of the art from past centuries could be eliminated, I would own as much as I could. And then, better late thqan never, I found it! This company offers an "updated collection of traditional classics, merging old with new".
The work is done by artists who create the oil-based paintings, following the style of artists from their country of origin -- such as the Dutch masters. So, t
he old style is made new with b
righter
colors, more clarity, and updated compostion and scale. If you haven't seen it, look now!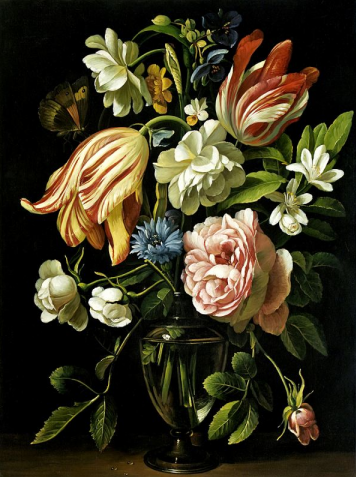 This painting below, which I just love, is called
The Art Cupboard
, a
fter a 17th
century painting
by an unknown artist.
It is79" Wide by 59" High.
The Dutch Touch Art Company
is a family-run business that has made me very happy.
This is their website link: .
http://www.dutchtouchart.com/
Have a beautiful day!
xo
Valerie
1-via 2-via 3-via 4-via 5-via 6-via 7-via