Some apparently simple choices make this room special. What is not so simple is making the actual choices, and coordinating them so that it all works. I usually move through the design process with fuzzy ideas, and then I don't know how to properly source the elements and work with/with-IN a budget.
Maybe some of the magic is in that little touch of the unexpected, that somehow works:
Such a relaxed, casual effect:
This one produces an "Ah-h!" from me:
As does this.
The chairs are a brilliant choice for a long evening of dinner, drinks, and conversation.

This is genius.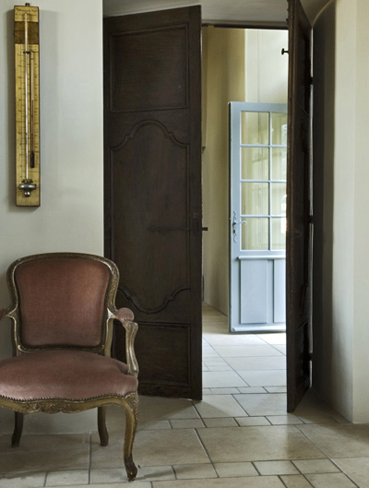 via
The lower cabinet doors are not really my"style" but the overall effect of everything in this room brings to mind a joyful, messy kitchen that could be changed around easily with accessories. So I love it.
Simple? Or not? ( I am sure NOT.)
~Valerie