It's April 2nd, so we are safe after, a day of...surprises.
So here are, with some unexpected, smart room ideas...
Mostly real:
This is creative, fun, and very real; one lucky kid's bedroom paradise:
Smart+original: Living Room...Inside of a computer!
For the devoted Geek, one really could
do something like this in a real home, too...
Real, unexpected, but maybe not real(ly) comfortable?
Beams, boards, and the hanging beads behind the headboard.
A childhood love of LEGO turned into
Cost: $1000.00 to cover this island.
( You might consider paint, instead!)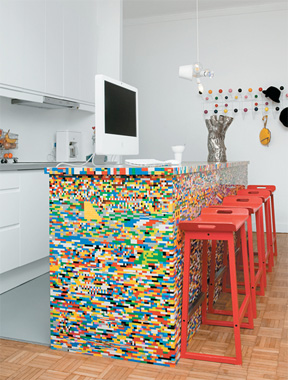 Very real, very interesting idea, but a lot of fish tank maintenance!
For dining/cooking al fresco lovers:
And that's all the Smart, Unusual Design there is?
...it's only the beginning...
via
via
via
via
via
via
via
via