I have lots and lots of beautiful images that I have been dying to share with you! There really is something irresistible about a deep, rich wood that is mixed with white furniture, wildflowers -- oh, and a great window. Or what about seeing an empty tin can and thinking up 5 ways to reuse it in the most satisfying, pretty, and/or useful ways? I love that. Maybe you feel the same way. Very exciting! Join me!
One of my favorite interiors designers is Martyn Lawrence-Bullard. He has taken the barn-door trend and,with clever imagination, turned it into something marvelously fresh and unique:
Martyn Lawrence-Bullard
White anything - walls, furniture, bedspreads, etc mixed with dark wood is always a winner for me, but with that good dose of blue the living room above got its touch of elegance. Below, the white kitchen with the dark wooden door looks great with the cabinets stained a bit with a violet color, which is also seen in the rug:
Of course, a white window seat with a simple dark wood window frame design is the very very best, especially when it is overlooking a lovely blue body of water.
And it doesn't just have to be wood. Rich brown leather is so warm and inviting. This next room has the added charm of a sitar and another interesting wooden stringed instrument (mandolin?) on the wall. And take a look at the wood ceiling! :
The tin cans filled with wildflowers display is lovely :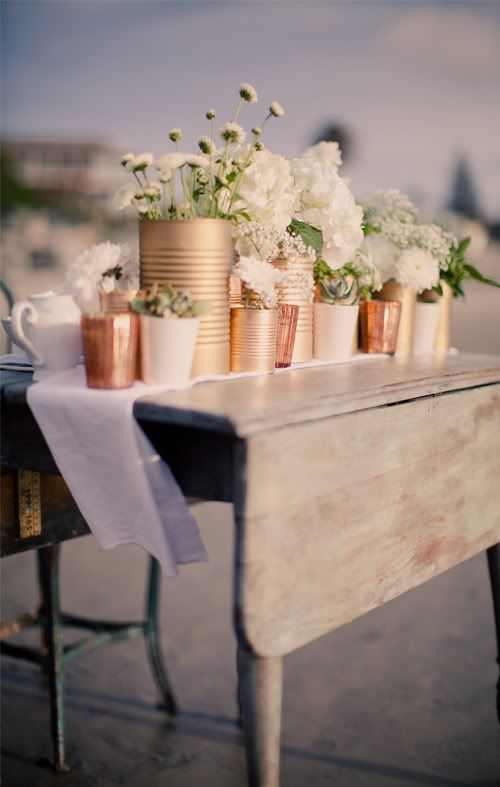 And , to return to Mr. Martyn Lawrence-Bullard , I must show you a bedroom that I Love! It evokes the exotic, the far-away, the sequestered, and the luxurious -- all with the simplest of color choices, rich wood carved intricately, and white:
Please tell me what you think ... I enjoy the back-and-forth of sharing with like-minded people!
~vbk~