Got dem Radiator Blues?
I have seen plenty of hideous radiators, and I've seen some "FAIL" covers on them. Here are some that make any radiator fit into the stylish scheme of the room, even becoming an attractive focal point.
Happily, each of these rooms also just happens to be inspirational on its own.
I especially adore that bathroom in the last image....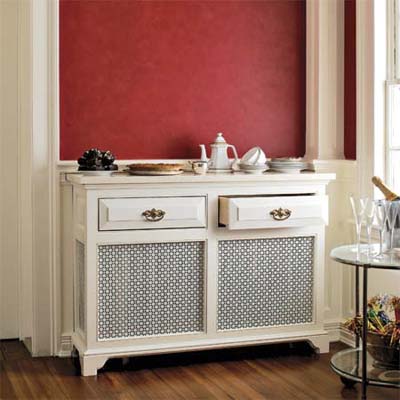 Speaking of "Radiators" ....
An awesome band called The Radiators retired several months ago after 30 wonderful years of New Orleans-style Rhythm and Blues music....sigh.
But - joy! - The New Orleans Suspects have formed, from members of The Neville Brothers, The Dirty Dozen Brass Band, The Radiators, Dr. John, Alan Toussant, Derek Trucks, and Professor Longhair...and they are touring.
This is the real deal: true professionals, a handsome lead singer, exciting, talented..!
Have a Musical, Happy Day!
via
via
via
via
via