MORE romantic, beautiful, and sexy bathrooms!
You will find clever little ideas in many of them, that
you can try out in your own "Ablutions Center"
>Something as simple as a side table
with a couple of lovely flowers
by the bathtub
So Nice!!!
The view alone would do it for me...
The ladder, the bamboo...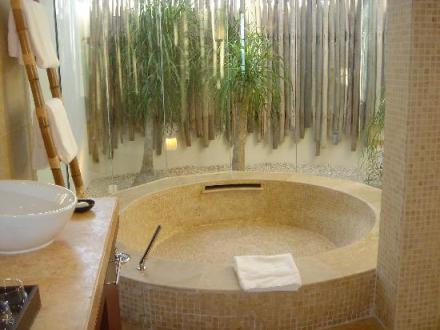 I think the "canopy", and the table across the bathtub in image 1, are great, easy ideas...
Now (note-to-self) all I need is a free-standing tub!
How about you?
Have a sweet day!
xo
Valerie
1-via 2-via 3-via 4-via 5-via 6-via 7-via 8-via 9-via 10-via