Felonious Fashion Faux-Pas:
A 17-yr-old girl from Jacksonville, FL, who had no problems getting through security at the Jacksonville airport, was detained by Norfolk International Airport
TSA officials for carrying a purse through security that had a gun design on it....huh?
Is it a felony to carry a purse with a design on it that looks like a gun? Well, I don't think so, but I DO think it's sort of a tacky accessory...

Wouldn't it be a fairly simple matter to inspect the offensive purse, perhaps very closely, and then let this fashion-challenged young lady get on the plane?

I once observed the Atlanta TSA examine the very large bow and the very odd bow case of a 19-yr-old male Double Bass player. The bow case is not something you see every day...it looked as if it could have held a gun, drugs, or ammunition. The TSA handled it very well. The young man was politely asked to wait about 5 minutes while the case was searched, x-rayed, and dusted ( checking for explosives). All done professionally, calmly, sensibly.

Tackiness is NEVER enough to warrant detaining a young teen, who merely needs the help of the TLC show,

What Not to Wear

.
Here are accessories that may result in severe TSA Intervention:
Victoria Beckham's Metal-Spiked High-heels:
Anne Hathaway's risky version:
The Gold Hudson Collar, a choker known as the "Happy Dagger":
In August 2011, Glamour mag hopefully commented
that we might regret this trend some day...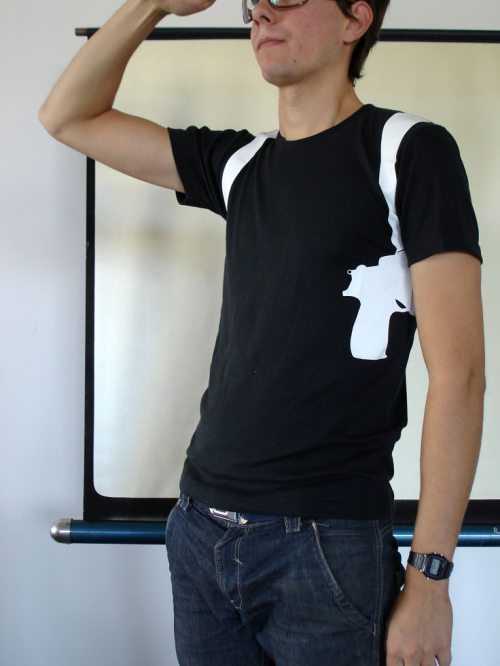 Here are Accessories that will NOT result in TSA intervention:
oh, wait, she has NO accessories...
I must admit, I agree with the TSA about tackiness, but I disagree wIth their methods + conclusions!
WHY do we pay minimum wage and offer only 2-weeks of

training

to people

who have such a seriously responsible duty!?!

Those on the Front Lines need to be given a much higher level of training, and the pay
to go with the job.
Meanwhile, Keep Your Violent Accessories at Home
and Have a Fashionable Day !
xo
Valerie
PS Here is the TSA list, and it makes little sense...
via
via
via-via
via
via
via
via
via