There is such a huge variety of glass counter top looks for kitchens these days.
A bit costly, but the shiny, natural, elegant look goes with any style. It can be made into any color and shape, and mixes well with other materials. Some really great ideas here...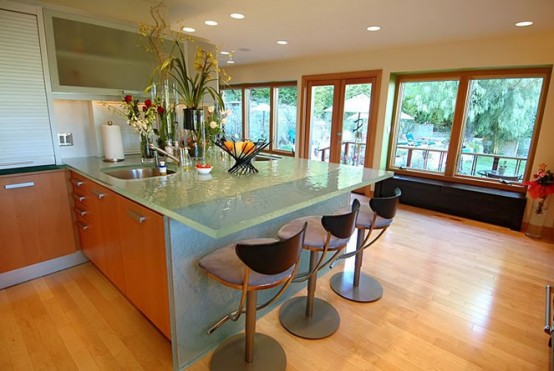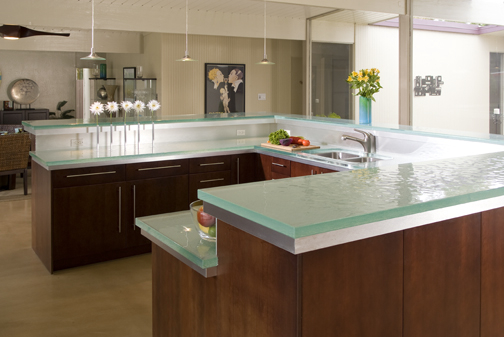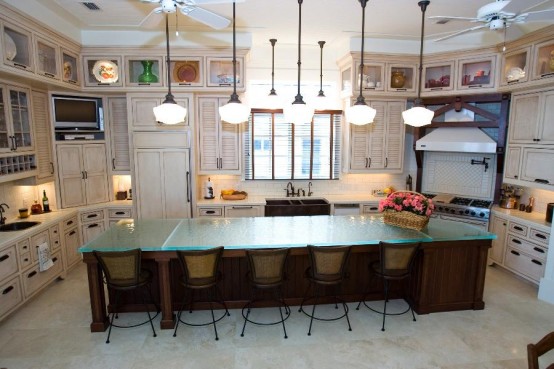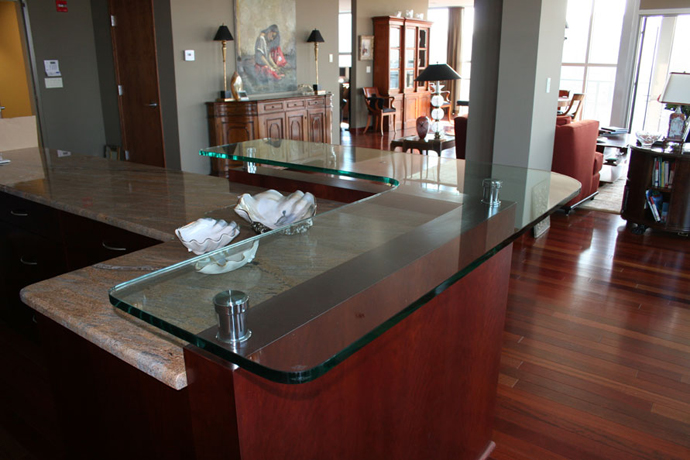 If I had not noticed that it can cost $300.00 per sq. foot, I would have picked this as top choice for a kitchen renovation. But even a small part of the kitchen counters and/or backsplash can be done with glass...it is money (if you have it) beautifully spent!